I was just folding some laundry (which,
despite popular belief
, I actually do from time to time) and I noticed that 4 of the 6 t-shirts I had to put away were Bama shirts. I did actually print all of them so I don't think I'm a "that guy" yet, but considering the stacks of others in my closet and the rapid deterioration of my few non-Bama favorite shirts it's looking like I might be one within the next year.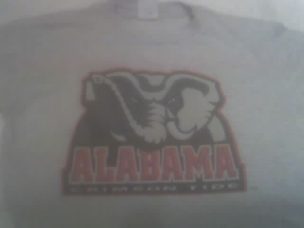 An old favorite.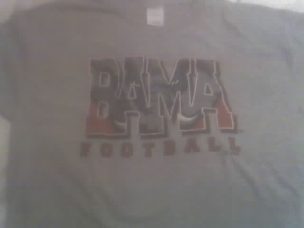 A new favorite.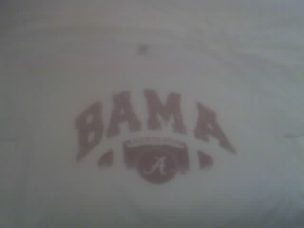 A bland, but realiable, entry.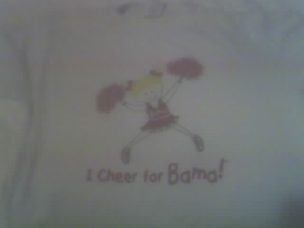 Believe it or not, the lucky game day shirt.